Written by Graham Clarke
Monday, 07 December 2009 15:05
QR codes are two dimensional bar codes that can be easily read by a mobile device with the proper software.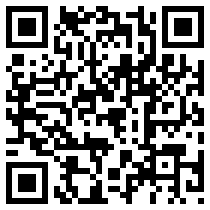 What makes QR codes really interesting is that they can store a lot of information and trigger an "on read" action based on the type of information encoded. This can be a URL, phone number, SMS, or plain text.
Scanning the QR code on this page with Optiscan on your iPhone automatically opens Safari and loads the WikiPedia page for QR codes. Cool!
Imagine you're walking down the street and see a poster announcing an upcoming concert for your favorite band. How cool would it be buy tickets to the show just by scanning a QR code on the poster?
QR codes have been around for a while and are widely used in Japan. VentureBeat recently reported that Google is sending out QR codes to 100,000 small businesses to place in their windows making it possible to Google a business curb-side.
Try it out with this web based QR code generator from Kaywa.
---